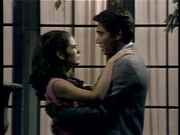 The terrace at Collinwood is located off the west wing. There is a fountain, bench, and statuary, as well as several trees, shrubs, and other plantings.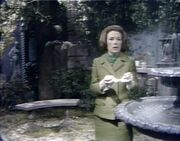 The terrace is frequently used for clandestine meetings. Whether they be of the amorous or amoral variety, they are most certainly usually nocturnal. There are various windows, nooks, and crannies where eavesdroppers and voyeurs may do so freely.
Adam frequently observed others meeting here, such as Carolyn and Tony (577/578).