Dark Shadows: Dreams of the Dark by Stephen Mark Rainey and Elizabeth Massie was the second of two novels released by HarperCollins (the first being Lara Parker's Angelique's Descent, in what was originally intended to be a long-running series of original novels based on the Dark Shadows TV soap opera (1967-1971). However, shortly after the release of Dreams of the Dark, HarperCollins sold their media tie-in division (HarperPrism), and no further books in the series were issued.
Dreams of the Dark opens with a vampire named Thomas Rathburn, who was "transformed" during the Civil War, experiencing visions of people and places unfamiliar to him -- but which involve events that relate to his own past. He follows clues from these visions, ends up in Collinsport, and begins meeting people he recognises, including Victoria Winters and Barnabas Collins. Rathburn is immediately taken with Victoria, a fact that does not sit well with Barnabas, and an intense rivalry between the two vampires ensues. Barnabas attempts to rid Collinwood of the strange new arrival, but Rathburn possesses supernatural resources that foil Barnabas's plans.
Strange occurrences have begun to plague members of the Collins household, Victoria in particular. As these incidents become more threatening, Rathburn realises that the only way he will be able to learn the truth about his visions -- and save Victoria -- is to form an alliance with Barnabas. In the end, the two undead creatures are pitted against the spirit of Angelique, who has engineered the entire plot in order to ensure that Barnabas can never have Victoria.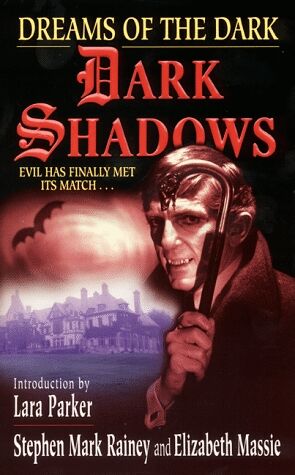 ISBN #0061057525
Retail Price: $6.99
Currently out of print
External links
Community content is available under
CC-BY-SA
unless otherwise noted.