Random Quote
"Welcome to the beginning and the end of the world."
―Burke Devlin, 1
On this day...
On April 18 in...
1967: Episode 213 is taped. Episode 211 airs on ABC.
1968: Episode 478 is taped. Episode 474 airs on ABC.
1969: Episode 740 is taped. Episode 735 airs on ABC.
1995: Dark Shadows Collector's Series Volumes 45, 46, 47 and 48 are released on VHS.
User Blogs

Thor2000
•
I've been working on a Horror Time-Line for a while placing events from my favorite horror movies into a historical sequence by date. Recently, I posted it to my website (don't worry, I won't ask you…
See more >
<wikiaforum />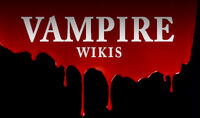 Community content is available under
CC-BY-SA
unless otherwise noted.