Jurassic World: Dominion Dominates Fandom Wikis - The Loop
Play Sound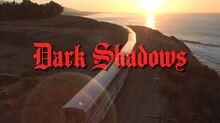 Dan Curtis, series creator of the original Dark Shadows, pitched the idea for production of a mid-season program to NBC in 1991. Usually referred to as the revival series, this version of Dark Shadows maintained the same Gothic allure that made the original series so popular. Rather than running it as a daily half-hour soap opera like the original, NBC aired the series as a high-budget one-hour weekly program. The story structure of the program mirrored many of the key plot lines from the 1967-1968 seasons of Dark Shadows, including a character who travels back in time to the 18th century and the accelerated ageing of another character. Unfortunately, the series was frequently pre-empted by news broadcasts due to the outbreak of the first Gulf War, causing constant re-scheduling. This appeared to have resulted in confusion to viewers (who in some Midwest markets saw the show after midnight) and low ratings, which soon resulted in the series' cancellation after only 12 episodes (including the pilot).
Unlike the original series, Victoria Winters, the ingénue governess, is the main love interest for Barnabas Collins, a two-hundred-year-old vampire. He originally loved a look-alike woman (to Victoria) named Josette DuPres in 1795. In the 1960s series, it was Maggie Evans, not Victoria, who resembled Josette; however Victoria was shown to be emotionally and psychically close to Josette, on several occasions being selected as Josette's medium.
The short-lived comic book publishing house, Innovation Comics produced three separate limited series in 1992-1993 set in the 1991 world of Dark Shadows.
Dramatis personae
[
]
Episodes
[
]
Title
Writer
Director
Original airdate

Dan Curtis

January 13, 1991

Collins family caretaker Willie Loomis is convinced an old Collins family legend is true: that family treasure is buried within a mausoleum dating back some two-hundred years. Obsessed with finding these riches, Willie enters a secret room in the mausoleum and, in the process of opening a chained coffin where he believes the treasure is, releases vampire Barnabas Collins. Meanwhile, newlyhired governess Victoria Winters gets acquainted with the Collins family - in particular, eleven-year-old David Collins, the troubled boy she will be tutoring. David claims to know a girl named Sarah, who mysteriously is only visible to him. Upon being released from his 200-year slumber, Barnabas now introduces himself to the Collins family as a distant relative from England and begins to romance the beautiful new governess, who bears a remarkable resemblance to his fiancee, Josette DuPres. In the meantime, the town of Collinsport is being terrorized by a series of deadly attacks - the victims losing several pints of blood by way of a strange bite, neither animal nor human...

Jon Boorstin

Dan Curtis

January 14, 1991

Following a fatal attack by Barnabas, Daphne Collins rises as a vampire. Dr. Julia Hoffman, a blood specialist, discovers Barnabas' secret and offers her help, hoping to cure Barnabas of his vampirism through a series of experiments.

Jon Boorstin

Dan Curtis

January 14, 1991

Julia begins her experiments to help cure Barnabas of his vampirism. Hoping to soon be human again, Barnabas intensifies his relationship with Victoria. Barnabas' future is threatened by the investigations of Professor Michael Woodard.

Dan Curtis, Steve Feke & Sam Hall

Dan Curtis

January 18, 1991

The mysterious child ghost of Sarah Collins appears to Victoria, and leads her to a library in Collinwood's closed-off West wing, and gives her an old diary. Barnabas and Willie, are stunned when the evil apparition of the witch Angelique Bouchard materializes from the fire in the fireplace.

Armand Mastroianni

January 25, 1991

Victoria is overwhelmed when Barnabas gives her Josette's eighteenth century music box. Learning of Barnabas's growing affection for Victoria, a jealous Julia decides she will not yet fully cure Barnabas of his vampirism. Losing control, Barnabas attacks Carolyn Stoddard.

Jon Boorstin & Steve Feke

Dan Curtis

February 1, 1991

At the Collinwood costume party, Barnabas warns Julia that he will have his revenge on her. When a seance is held to contact Sarah Collins' spirit, Victoria vanishes and a strange woman appears in her place.

Jon Boorstin

Paul Lynch

February 8, 1991

The Collins family fears for Victoria, knowing that she has been transported to the year 1790. In the eighteenth century, a bewildered Victoria meets the Collinses, who resemble those she knows in 1991. A young and human Barnabas befriends her.

Linda Campanelli, William Gray & Shelly Moore

Dan Curtis

February 15, 1991

Victoria remains trapped in in the past. A jealous Angelique schemes to prevent the marriage of Josette and Barnabas by using witchcraft. A deadly duel soon follows between Barnabas and his brother Jeremiah Collins. In 1991, the Collinses learn the identity of the strange woman from 1790.

Matthew Hall

Rob Bowman

March 1, 1991

In 1790, a grieving Josette bitterly accuses Barnabas of killing her only true love. At Jeremiah's funeral, the fanatical Reverend Trask has Victoria arrested for witchcraft. A deadly attack soon follows when Angelique practices her sorcery.

Linda Campanelli & Shelly Moore

Rob Bowman

March 8, 1991

In 1790, the Collins family mourns the apparent death of Barnabas as they move into the new Collinwood mansion. After rising as a vampire, Barnabas attacks Josette. In 1991, Joe Haskell witnesses Barnabas attacking Carolyn in the cemetery.

Matthew Hall, Linda Campanelli, William Gray
& Shelly Moore

Mark Sobel

March 15, 1991

In 1790, Victoria's witchcraft trial begins. The evil spirit of Angelique attempts to prevent Barnabas from making Josette his vampire bride. In 1991, Julia becomes possessed by Angelique.

Linda Campanelli, William Gray & Shelly Moore

Mark Sobel

March 22, 1991

Barnabas' vampirism is discovered by those in the past. Joshua Collins and lawyer Peter Bradford desperately try to save Victoria from being hung as a witch. Back in 1991, Victoria's return from the past is jeopardized as Angelique's spirit, now possessing Maggie Evans, plots a murder.
German translation
[
]
From 1995 to 1996, this series ran on the German Channel RTL. It premiered on December 3, 1995.
Background information and notes
[
]
Had the series continued, Adrian Paul would have played Quentin Collins.
Home Video
[
]
The New Series of Dark Shadows is available on DVD Released in July 2, 2015
External links
[
]